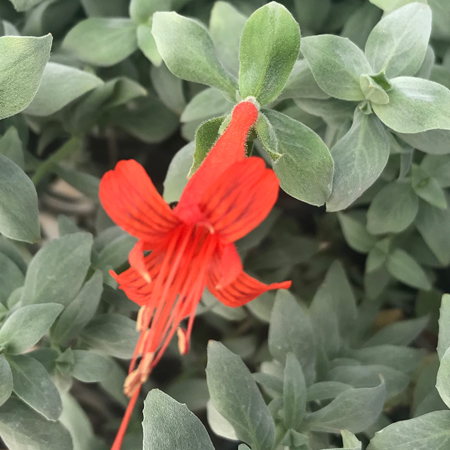 Epilobium septentrionale 'Select Mattole' (Zauschneria)
Exposure: Full Sun
Bloom: Fall-Summer
Category: California Native/Drought Tolerant/Perennial
Bloom Color: Red-orange
Foliage: silvery grey-green
Height: 6"
Size: 72
Zone: 7, 8, 9


Stunning silver foliage make this a great variety with year round interest. Has a tighter, denser form than 'Wayne's Silver', but very similar in appearance. Forms a very tidy, dense mat as it grows.
Our main focus is on custom grown orders, so that you receive what you need, when you need it!
Visit our FAQ page for a list of our lead times and subscribe to our weekly Extra Availability List email for items ready for shipment.